Roca Gallery
Sharing knowledge on architecture, design, innovation and sustainability.
Roca created the Roca Gallery project in 2010 as a meeting point to encourage a constant dialogue with society and with those professionals with whom the company shares the inquisitiveness and interest in the building sector and the innovation in the bathroom space.
This goal was expressed by means of physical spaces located in outstanding buildings in cities such as London, Shanghai, Beijing, Barcelona, Madrid and Lisbon and shortly São Paulo. These spaces, open to the general public, host exhibitions, debates, presentations and other events that, along with the display of Roca's latest innovations, convey the essence and values of the brand.
Its online platform expands the vision of the project, becoming a virtual space that compiles articles on current trends and future challenges. With the collaboration of more than 160 international professionals, rocagallery.com aims to be a space in which to learn, create an opinion and share knowledge on architecture, design, innovation and sustainability.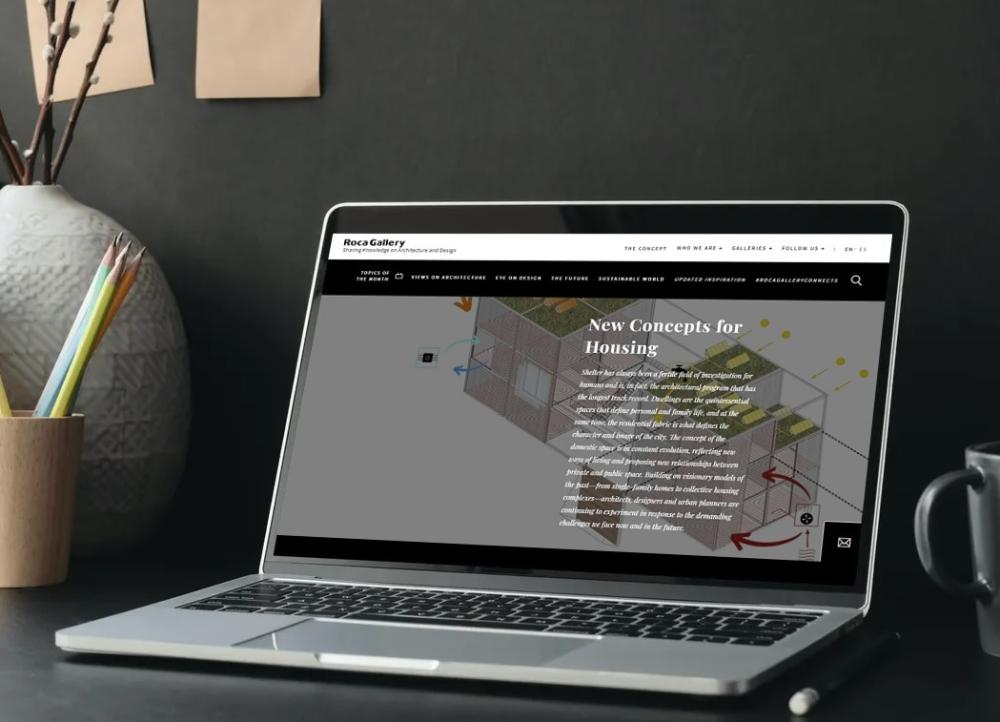 The Roca Galleries are a cultural initiative that showcases our commitment to sharing best practice in sustainable architecture and design. The Galleries host a programme of exhibitions, live talks, debates and other activities, alongside a showroom element that features a selection of Roca products on display, and are open to both professionals and the general public alike.
Learn more